Who will make the most friends in this class?
[hint]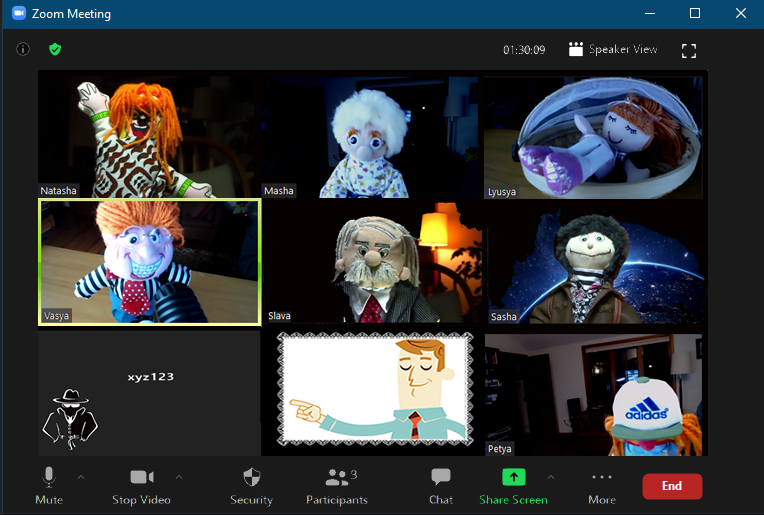 Why should I show my face?
We run student-centered classes. It's kind of hard to center on nothing...
What's so great about Zoom language classes?
with adequate equipment, you can hear the sounds more clearly, and adjust the volume when needed;
the teacher can hear you better: no need to shout through a mask at six feet from everyone, fighting the campus lawnmower;
in some courses, you will actually want to see how the teacher's lips move; try seeing that through a mask...
if you have a soft voice, just move the microphone closer to your mouth;
language classes are small, and with everyone facing their cameras, it is easy to feel in touch with all your classmates;
you will never be neglected by the teacher just because you happen to be sitting in the corner or be obscured by a bigger fellow;
words typed in the chat box are equally readable to everyone; it is like every student getting her own blackboard that's always visible to all;
the entire chat box is automatically saved for you: no need to copy everything from the blackboard;
you get to meet the professor's cat, and can introduce yours!